No Soy, No Wheat, No Corn Organic Feed. No GMO's. No Feedlots, No Confinement.
Pasture Raised Chicken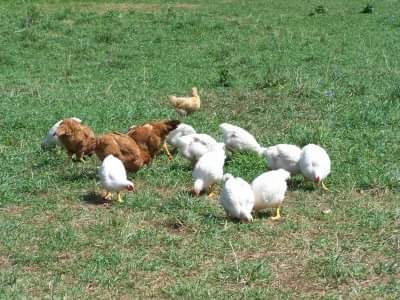 1 whole chicken 3 to 7 lbs | Approx 3 pounds @ $6.00/pounds = $18.00 + $0.00 Assembly
3 to 7 lb whole chickens, frozen. Raised free ranging style, on nice big pasture and wooded area, daily fed with local organic feed that contains no soy, no corn and no wheat. Be sure to tell me what approximate size you want!
Website and Online Farm Store Powered By
Eat From Farms