No Soy, No Wheat, No Corn Organic Feed. No GMO's. No Feedlots, No Confinement.
Ground Beef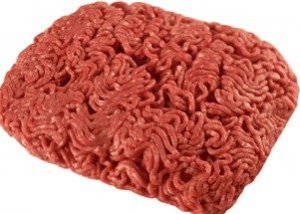 1 package of ground beef | Approx 1 pound @ $7.85/pound = $7.85 + $0.00 Assembly
1 Bundle of 10 packages of ground beef | Approx 11 lb @ $7.35/lb = $80.85 + $0.00 Assembly
This particular ground beef I have to offer is from a certified organic milk cow! Largely grass fed but also consumed organic grain that was home grown and locally ground, and comes from a very small herd of cows owned by my friend and neighbor. The ground beef from this cow is mild and tasty, not having the 'raw milk' taste that can come from a cow in milk that some people find objectionable. This has been to the USDA inspected butcher and vacuum packed. The meat in each ground beef package will come from one specific animal, unlike a grocery store ground beef package, which can contain meat from hundreds of animals. These come packed in flattened bulk packages of approximately 1 pound to 1/1-4 pound each. Only the ground beef listed here is from this organic cow. All other beef listed on this website is from our own 100% grass fed and grass finished herd.
Website and Online Farm Store Powered By
Eat From Farms