No Soy, No Wheat, No Corn Organic Feed. No GMO's. No Feedlots, No Confinement.
DEPOSIT for a half cow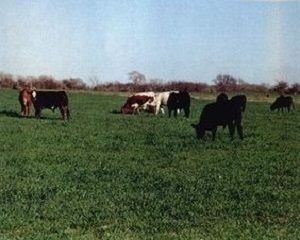 | | |
| --- | --- |
| 1 Deposit for a half cow = $250.00 + $0.00 Assembly | Out of Stock |
This is where you can pay a deposit to order a half cow. You will pick this up at the butcher shop in Ontario, NY when it is ready after paying the balance due, which is based on the hanging weight. Final cost will be $5.85 per pound on that hanging weight, estimated to be 300 to 350 pounds but could be slightly more or less in weight, and then minus your deposit of course. All the usual butcher costs are included (paid for by me). You must pick it up within a week after being called and informed that it is ready, otherwise it will have to be moved to rented freezer space at an additional cost for storage and retrieval, but you will know well ahead of time approximately when that will be. Deposits are non-refundable.
Website and Online Farm Store Powered By
Eat From Farms