No Soy, No Wheat, No Corn Organic Feed. No GMO's. No Feedlots, No Confinement.
Brisket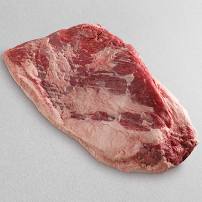 1 whole brisket (point and flat) | Approx 5 pound @ $14.00/pound = $70.00 + $0.00 Assembly
Brisket contains layers of fat and lean meat, but no bones. Often cured in salt brine to make corned beef brisket, it is usually prepared by braising or by cooking in liquid, oven roasting or even low slow grilling. Who doesn't love a brisket sandwich?
Website and Online Farm Store Powered By
Eat From Farms