No Soy, No Wheat, No Corn Organic Feed. No GMO's. No Feedlots, No Confinement.
100% Grass Fed and Grass Finished Ground Beef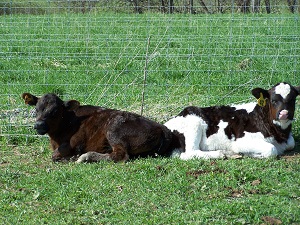 Our own 100% grass fed and grass finished ground beef, USDA inspected and packed in approximately 1 pound flat vacuum sealed packages. No grain of any kind fed to them, they just graze all spring, summer and fall, then get stored grass (hay) in the winter that we raise ourselves.
Website and Online Farm Store Powered By
Eat From Farms