No Soy, No Wheat, No Corn Organic Feed. No GMO's. No Feedlots, No Confinement.
Pastured Pork
Our pigs are raised outdoors on a generous amount of pasture. Their fat is great for delivering readily absorbed vitamin D to you, Their healthy active outdoor life means delicious savory pork in every bite of pork. They are voracious consumers of pasture and also receive certified organic feed that contains no soy, no corn and no wheat daily.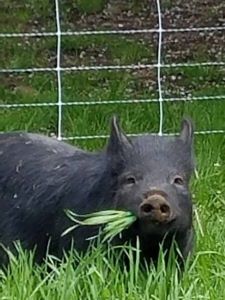 This particular round of pork comes from very young pigs and will only be available for a short time and then...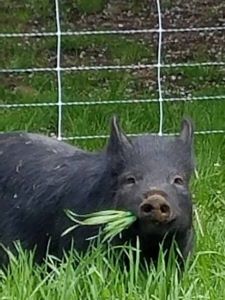 This is where you can put down a deposit on a half pig. If you want a whole pig just change the quantity to 2. First...
Website and Online Farm Store Powered By
Eat From Farms